Paladin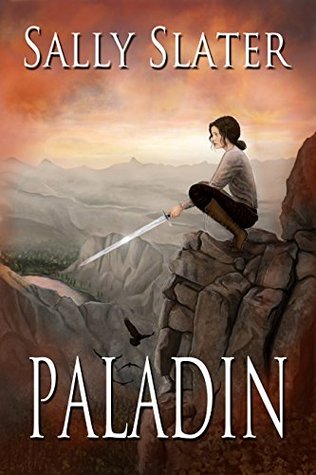 I received this book from Netgalley in exchange for an honest review.
Where do I start with this one really ?
 The basic idea of the plot really interested me, you follow a seventeen years old girl named Sam. One day while she's in the wood with her mother, she's attacked by a demon who tried to kill her. But her mother as you can guess sacrifices herself to protect her daughter so she can run away. However, too shocked to do any other things, Sam attacks the demon with a stick and… she's rescued by a Paladin, a protector of the realm, named Tristan Lyons. He accompagnies her to her castle and leaves. You could think that this going to stop here ? It's not because now Sam knows that she can learn to defend herself and the kingdom against those who murdered her mother. And the only way is to become a Paladin. The problem ? She's a girl and it's forbidden.
What did I love in this book ?
 I loved this book because the character of Sam is really interesting, genuine and witty. She also knows what she wants and doesn't let people tell her what she should or shouldn't do. She is also super badass and kind of pretentious at times but still utterly loveable. I also liked a lot her relationship with Braeden and how it slowly progress from a real friendship to something more without being rushed (and also no love triangle here).
The pacing of the story and the story itself were really good and I couldn't put the book down. It was definitely one of the (if not the) best YA fantasy I read this year.
Do I recommend this book to you ?
  You should definitely pick this up. If you enjoyed the Throne of glass series by Sarah J. Maas, I truly think that you won't be able to put Paladin down !
Final rating : 18/20
It was a really enjoyable and fun read though it has room to improve in the second book for example in the worldbuilding.
Haye you read it ? If not do you want ?
I'd love to hear your thoughts in the comments ! 🙂