I am a bit burn-out in term of book reviews after my big Clarke marathon so I thought I would try something new and do a tag! I don't believe I have ever done a tag on my blog but I have seen this one floating aroud for a couple of years now and wanted to participate since it sounds very fun, and, since it's a pretty much the middle of the year, it's now or never!
What is the best book that you've read so far in 2018?
It's hard to limit myself to one book since I read a couple of really amazing books such as Revenant Gun, The Will to Battle and Autumn but I will go with my last five stars read: American War by Omar El Akkad. It really blew me away, it's very-well written, thought-provoking and it really resonated with me.
What has been your favourite sequel of the first half of the year?
I'll have to cheat a bit for this answer and choose two books!
Revenant Gun by Yoon Ha Lee and The Will to Battle by Ada Palmer are two fantastic sequels. They both did everything a good sequel should do, build on the world, the characters and the story beautifully.
Is there a new release that you haven't read yet but you're really excited to?
So many… Here are a couple of them:
What is your most anticipated release for the second half of the year?
I have two: I cannot wait for The Monster Baru Cormorant by Seth Dickinson, the long awaited sequel to the Traitor Baru Cormorant, one of my favorite book of 2015 and Mecha Samurai Empire by Peter Tieryas, I really liked United States of Japan and I want more stories set in this world!
What is your biggest disappointment so far?
I had a couple of disappointing reads but I can easily say that the worst book I had the "pleasure" to read this year is Dreadnought by April Daniels. I don't say that often but I wish I could unread this book. It's not worth anyone's time. If you want to read an angry review of it, it's here.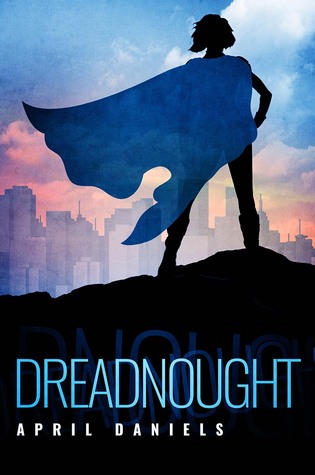 What is your biggest surprise so far?
I was expecting to enjoy The Bear in the Nightingale but I didn't think I would like it as much as I did. This book has a great sense of atmosphere and even if it was slow-paced, I was completely hooked from the beginning.
What is your favourite new to you or debut author?
Again, I cannot limit myself to one, I have two: Jeff Vandermeer and Ali Smith.I won't details much more because I'll talk about their works in other categories.
What is your favourite fictional crush from this year?
I almost never have a crush on a character except when I read a Jacqueline Carey book so I'll go with Moirin from the Naamah's trilogy because she's witty, sure of herself and competent and I wish I was her sometimes!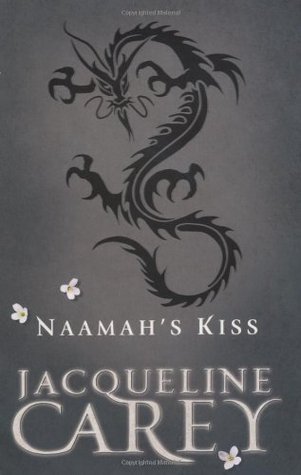 What is your new favourite character?
Borne in Jeff Vandermeer's Borne because he ask the best questions and tries his utmost to protect the ones he loves even if he doesn't know how to do that. He's both cute and terrifying and I want more of him.
A book that made you cry? A book that made you happy?
 I decided to combine the two questions because they apply to the same book: Autumn by Ali Smith. I loved this book so much that the moment I finished it, I started reading it again. It made me cry, it made me laugh and it's definitely a new favorite.
I don't know why but this particular book feels personal to me, it reminded me of my relationship with my grandparents and how children are so smart in their own way and how they made you rethink everything, even what the most banal things.
What is your favourite post that you have written so far this year?
The review that took me the longest to write but that I'm the proudest of this year is my review of Borne by Jeff Vandermeer, I don't know how much time it took for me to formulate my thoughts about this book but I'm happy with the end result!
What is the most beautiful book that you have bought?
I have bought a lot of books this year and a lot of them are quite pretty but my favorite is without a doubt my hardcover edition of Winter by Ali Smith. The photo doesn't show the whole beauty of this book, in person, it's really, really gorgeous. *_*
What book do you want to read by the end of the year?
So many of course! However, because I suck at TBRs, I'll just mention one book: Ancillary Justice by Ann Leckie that I have STILL haven't read even if a lot of people keep on recommanding this one to me… This year is going to be the year! (hopefully.)
Well it was fun! If you want to do this particular tag, please do, I love the questions, it's a fun way to look back on the first half of the year! 🙂