May was a lot calmer than March and April, things were less hectic at work which means that I had more energy after work which meant that I was able to read more! 😀 May was also the month of Wyrd & Wonder and even if I only managed to post two W&W posts, I still had a lot of fun with the event! Thanks to the fantastic hosts imyril, Lisa and Josie for always doing a great job at hosting bookish events. 😀
I'm still not reading as much as I would like to but I am not feeling as slumpy as before so it's a win for me. I read four books in May and three short fiction magazines and I can't deny that reading short fiction again helped a lot with my reading. Reading short stories is a good way to have a sense of accomplishment by actually managing to finish a story, it's also easy to squeeze in a short story during a break or during lunch time.
BOOKS READ
Novels and Novellas
Light of Impossible Stars by Gareth L. Powell ★★
Kushiel's Chosen by Jacqueline Carey ★★★☆
The City We Became by N.K. Jemisin ★★★★☆
One Day All This Will Be Yours by Adrian Tchaikovsky ★★★★
I read four books in May, two books for my BSFA projects, one ARC and one book that I was supposed to read during a read-along but then the Slump happened and it took me months to read…
The two BSFA books were Light of Impossible Stars and The City We Became. The former was okay, I read it very quickly but I didn't enjoy it very much unlike The City We Became that I really liked! It wasn't quite a five-star book but still, I had a ton of fun with it.
I am very behind on my ARCs so, I am trying to catch-up on my March titles. One Day All this Will be Yours was a very fun story about the apocalypse and time travel. And yes, Tchaikovsky is able to make the end of the world fun!
Finally, after months of reading Kushiel's Chosen, I managed to finally finish my re-read of this book! It's my least favorite Kushiel's book because the pacing is uneven and it's very much about two young people in love who are unable to communicate. However, since this is a Carey book after all, the writing is superb and the scope of the story is epic. I struggled with the first half but when Joscelin and Phèdre stopped acting like angsty teenagers, I enjoyed it quite a bit! I'm just sad I fell behind on the #ReadAsThouWilt read-along.
Short Fiction
Interzone #282
Apex Magazine #120
Lightspeed Magazine #123
I read 19 stories in May so I will be discuss my favorite stories in a May Highlights Short Fiction Sunday post! 🙂
TV Shows
Hyena
Hyena is a Korean drama following two lawyers working for the richest people in South Korea. The two lawyers are complete opposites: Jung Geum-ja is capable of the worst to protect her clients while Yoon Hee-jae is a golden boy working for one of the most powerful lawyer firm in the country. To obtain confidential information, Geum-ja seduces Hee-jae (who doesn't know she's his rival in his current court case) and she ridicules him completely in court. Once he realizes he was played, Hee-jae tries his best to take his revenge… However, what will happen if the two of them are forced to work together?
I freakin' loved this drama! I wasn't a big fan of the first two episodes because I was expecting a very serious and dark legal drama and it's not really that. It's a legal drama but it's also a comedy with a hint of romance. I liked the fact that the romance wasn't at the center of the story, it was there but it wasn't central to the story. I liked the story but I really liked Hyena because of the characters. Their banter was amazing and I fell in love with Geum-ja. It's rare to see a female character as badass and unapologetic in a Korean drama and it was breath of fresh air. The actors were amazing, the pacing was perfect and I had a great time with Hyena!
She Would Never Know
She Would Never Know is much more classic K-drama. It follows two people working in the marketing team of a cosmetic company and their senior/junior relationship. Chae Hyun-seung is in love with Yoon Song-ah, his senior, who only see him as her junior. However, once Hyun-seung realizes that Song-ah's current boyfriend is cheating on her, he can't help but to interfere.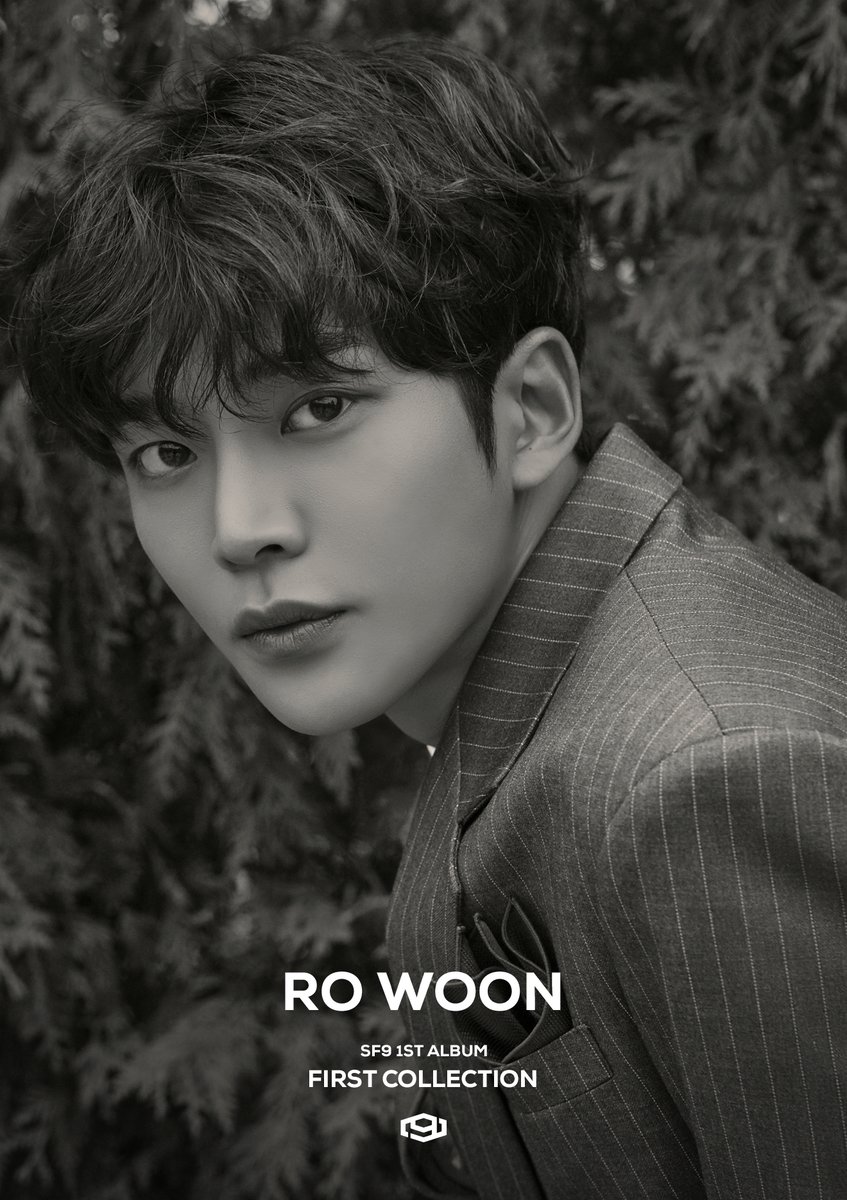 I started this drama on the wrong foot because the male lead acted like a douche for the first two episodes and douche bags aren't exactly my type. However, Rowoon, the actor who plays Hyun-seung and who is also a member of SF9, my favorite K-pop group, is totally my type so I pushed on. Of course, in typical K-drama fashion, Hyun-seung became the perfect man very quickly (he had to get the girl, didn't he?) so, after the first few rocky episodes, I enjoyed this drama quite a bit. It's not the best rom-com drama I have ever seen but it was good and I liked the actors. I obviously love Rowoon but Won Jin-Ah is definitely in my Top 3 of Korean actresses. She's absolutely amazing. 😀
Legendary Season 1
After binge-watching way too many seasons of Rupaul's Drag Race in the last few months, I decided to watch Legendary, a reality show competition where different ballroom Houses compete for the title of Superior House. I only discovered ball culture recently and watching the show was amazing.
If you don't know what voguing is, I recommend watching this video showing two of the judges performing a tango and vogue mash-up. I wish I could dance like that but I would probably break my knees… 🤣
Black Mirror Season 1
I don't know why it took me so long to finally start watching Black Mirror, I'm probably ten years behind everyone at this point! Oddly enough, as much as I love science fiction books, I don't watch a lot of science fiction TV shows and movies (I still haven't watched Interstellar or Gravity, I only watched Alien for the first-time last year…). However, pretty much as expected, I very much enjoyed the first season of Black Mirror. I like the fact that each episode stands on its own, it's like watching a mini movie each time! It's not exactly a "feel-good" series but I was impressed by the quality and the ideas behind each episode.
My favorite episode in the first season was Fifteen Million Merits, the one set in a dystopian future where people have to cycle on exercise bikes to earn money and spend all their free time watching a talent show. I wasn't expecting Daniel Kaluuya to play the main character, he was amazing in Get Out and he also did a fantastic job in Fifteen Million Merits. So yeah, so far I love Black Mirror and I'm definitely going to watch season 2 in June.
Post Recap
Things were still very quiet on the blog this month but I'm still happy I was able to post a few posts! I will try my best to write more reviews in June, I have several BSFA titles to discuss and I also want to review books that I read earlier this year.
Reading Updates
Book Reviews
Other
June READING PLANS
Since my reading mojo is coming back, my reading plans are a bit more ambitious than last month, I think I can probably read all the titles listed but I might want to do some mood reading at the end of the month so, we'll see! My biggest priorities are A Broken Darkness and Songs of Insurrections since they are March ARCs. I also want to read Threading the Labyrinth and The Sunken Land Begins to Rise Again for my BSFA project and finally since June is Pride Month, I would like to read The Stars and the Blackness Between Them, a YA coming-of-age story following two queer teens. Finally, I am very much in the mood for a thriller and I bought a copy of The Silent Patient last year so I would like to read it while I'm the mood for it! And of course, I want to read short fiction so I listed a few (of the many) short fiction magazine issues on my Kindle.
Spoiler alert: I already finished one book on this list… I wonder if you can guess which one! 😉
---
Phew… That was a long one! I am very excited for June, it's my birthday month and the first time in years that I don't have any exams planned, yes! 😀
How was your month of May? Any good books?