August is finally here!! I don't know if it's because I haven't had a day off since the beginning of March or because the weather in France is terrible but this month felt particularly long. I only have three weeks left of my internship so I'll have to move (again!) at the end of the month. To be honest, I can't wait to go back home but I am definitely not looking forward packing my things yet again. 😦
BOOKS READ
July wasn't my best reading month quantity or quality-wise.
My favorite read of the month was Victories Greater than Death, a fun YA science fiction adventure. I definitely prefer Anders's adult works but still, she's one of my favorite authors and it was fun to read her take on YA science fiction.
Agents of Dreamland was an atmospheric Lovecraftian tale but I struggled a bit with the writing style. It took me a long time to be fully immersed in the story. The audiobook format didn't work well for me, I don't know if it's because of the way it was narrated or because of the writing but, I have never fallen asleep so fast listening to an audiobook before! 😂
The Sunken Land Begins to Rise Again was… a very odd reading experience. I posted a review of this book last month and my thought haven't changed, I still don't know what I read (and probably never will).
Lightspeed Magazine #124 edited by John Joseph Adams ★★★
The Sunken Land Begins to Rise Again by M. John Harrison ★★
Victories Greater than Death by Charlie Jane Anders ★★★☆
Agents of Dreamland by Caitlín R. Kiernan ★★★☆
Clarkesworld #169 edited by Neil Clarke ★★★
Kdramas
In June, I didn't watch a single drama so I had to remedy that in July! First of all, I finally finished Haechi, a historical drama following the story of Prince Yeongjo (later King Yeongjo) and his difficult ascension to the throne. It wasn't as great as My Country: the New Age but I still enjoyed it quite a bit. It felt a bit long at the end probably because I am more used to 16-episode dramas than 24-episode dramas.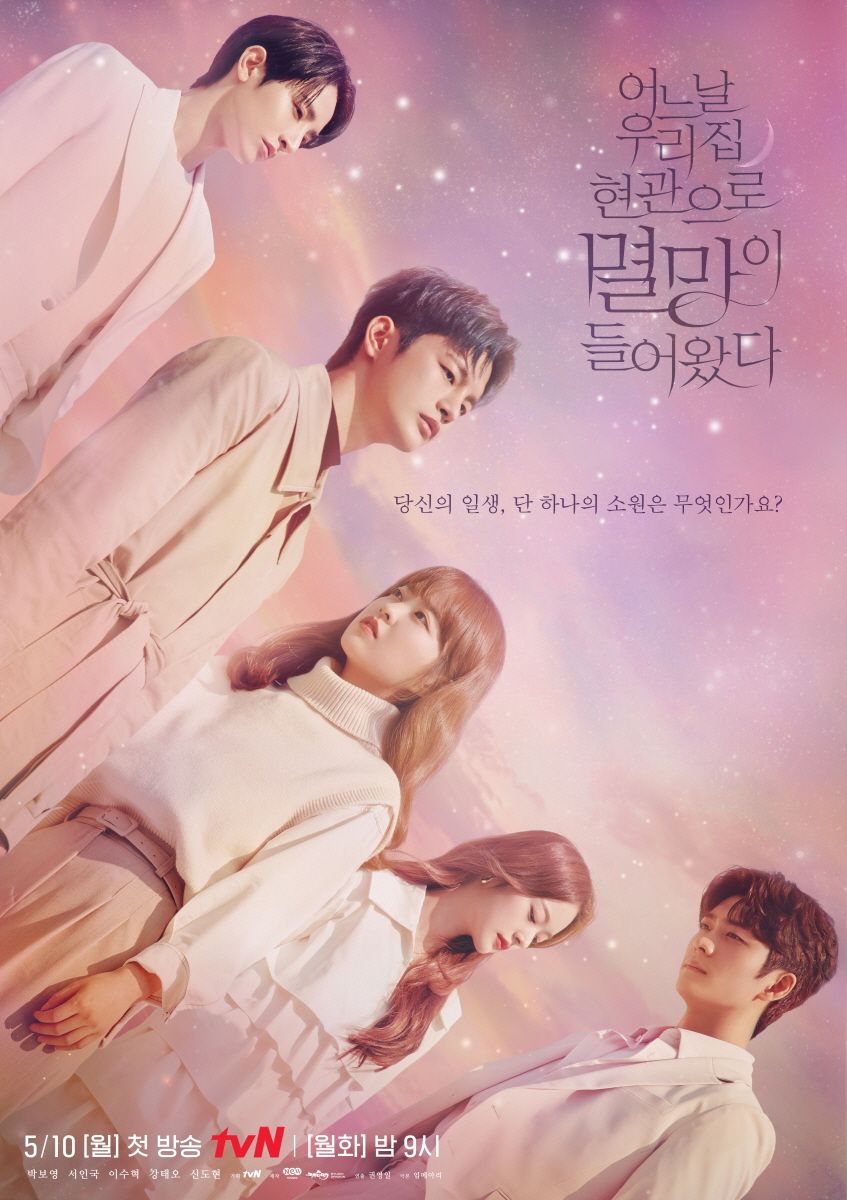 After Haechi I watched Doom at Your Service, a drama about a woman who learns she only has three months left to live and who meet Doom, the angel of death. To be honest, I didn't have high expectations about this drama. I like Park Bo Young (the main actress) but I couldn't finish her last drama Abyss because, well, the story sucked. I also dropped Seo In Guk's last drama because it was too dark so I was hesitant to start Doom at Your Service.
However, I ended up liking it quite a bit! Maybe it's because I watched it at the right time but I flew through the episodes (which is surprising since I don't usually enjoy tragic fantasy stories about doomed lovers like Goblin or The Tale of the Nine-Tailed). It's not a new favorite but still, I liked it quite a bit and I could see myself rewatching it one day.
However, I did watch a new favorite kdrama in July: Hospital Playlist! I know I am one year behind but this slice-of-life medical show was amazing!! I loved how cozy, heartwarming and drama-free it was. I definitely like my ridiculous kdramas but sometimes I just want to watch an adorable group of friends live their life. And also, I'm always happy to see Yoo Yeon Seok as a doctor! 😀
August Reading Plans
I don't expect to read a lot in August since I have to prepare for the move and finish my internship report. However, I really want to read Ancillary Mercy and She Who Became the Sun so I will try my hardest to read them this month! I also want to read a few magazine issues and if possible, I would like to read a few BSFA nominees.
How was your month of July? Any plans for August? 😀