Top 5 Wednesday was created by gingerreadslainey and  is now hosted by Sam from Thoughts on Tomes if you want to know a little bit more about them you can check the Goodreads group here
---
Sorry for the lack of post, I don't like posting two T5W in a row without any reviews or discussions out but because of exams, I didn't have much time to write, so here I am for a quick Top 5 Wednesday about the top 5 books I want to re-read! 🙂
Seveneves by Neal Stephenson
Since finishing Anathem, I have been  thinkink constantely about this book, I really liked it when I read it but I think that I could get more out of think after a re-read since it's a very dense hard SF book.
This month has been a little bit complicated for me and The Martian would be the perfect fun read for me right now, the main character is fantastic and very funny and once you start reading, you just cannot put the book down. It's the book that really showed me how much I could enjoy SF and I think that I'm due for a re-read!
The Fifth Season by N.K. Jemisin
This is a bit of a stretch since it is more fantasy than science fiction but since the whole magic system is based on science, it counts! 😛 I have the sequel, The Obelisk Gate on my TBR but I don't think that I remember enough of the first book to continue the story so I want to re-read the first. It's not much of a chore since The Fifth Season was one of my favorite book of 2015!
The Fall of Hyperion by Dan Simmons
I read this book during Booktubeathon and I inhale read it, it was a great sequel to Hyperion but since I read it very fast, I don't think that I appreciated as much as I could have. I re-read Hyperion at the beginning of this year and I think that it was a great idea so I'll probably do the same thing with its sequel before reading Endymion.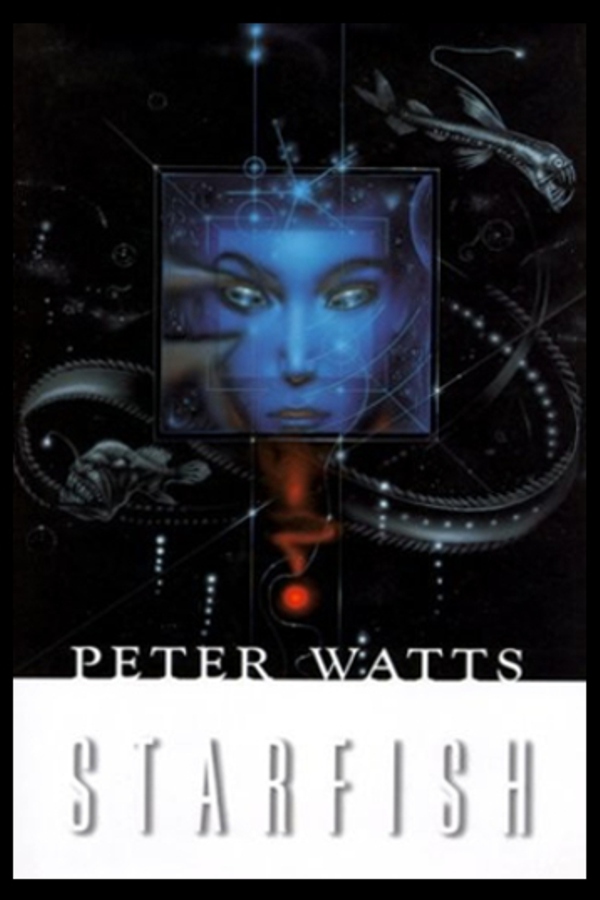 I think I read this three or four years ago, I read the entire series back to back during holidays and it was just awesome. I have been meaning to re-read this and read other of Watt's works for a while now but I have so many books on my TBR that it's hard to leave place for rereading.
What books do you you want to re-read? 🙂