Top 5 Wednesday was created by gingerreadslainey and  is now hosted by Sam from Thoughts on Tomes if you want to know a little bit more about them you can check the Goodreads group here
---
It's a great topic but a hard one since I basically want to read all the books in 2017! 😛 However, I do have a couple of books that have been on my TBR for quite a while now and that I keep meaning to read as soon as possible and then completely forget about them when it's time to pick up a new read!
Revelation Space by Alastair Reynolds
I have included this book in several TBRs and I have almost started it a couple time, I really want to read it and I've heard great things about this series so I don't know what's preventing me from starting it. Hopefully next year will be the year where I finally start this series!
Words of Radiance by Brandon Sanderson
I read The Way of Kings more than a year ago, I liked it but I wasn't blown away by any means so I don't really feel the urge to pick up its giant sequel. However, Words of Radiance has been on my shelves for a while now and the third book is coming up next year so I think 2017 is the right year to continue on. If I don't like this book, I'll just have to DNF it and give it away and at least it won't pick up dust on my shelves!
Station Eleven by Emily St John Mandel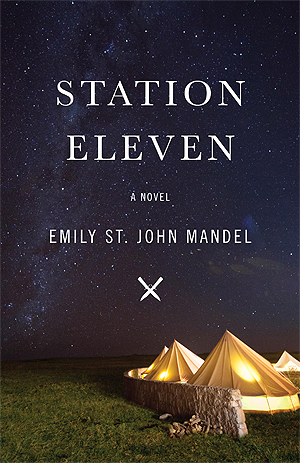 This book came out in 2014 and everyone and their mother raved about it. I'm always wary of the hype but now that it has died now a little, I feel very much in the mood to give it a try, I mean reading about a theatre troupe performing in a post-apocalyptic sounds like a neat thing to do.
Reaper's Gale by Steven Erikson
I read 20% of this book this year but I did not manage to finish it because I found it pretty boring. However, since it's the seventh book in the Malazan series, I don't really want to give up on this series after investing so much time in it. I'll try this book again sometimes next year when I feel like I could read it without falling asleep.
Ancillary Justice by Ann Leckie
This book sounds like something I would love to bits and I just really want to binge read this trilogy. I've read one short story by Leckie and it was excellent so I can't wait to experience one of her longer works!
What is your top 5 books that you want to finally read next year? 🙂