I survived my midterm exams!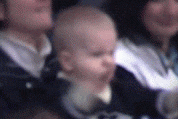 However, as I mentionned last month, school stuff prevented me from reading a lot. The beginning of the month was great but, toward the end, I didn't manage to read a single page. I'm still happy with what I read anyway, I hope next month will be better reading-wise but since I have two groups projects due plus a week long event organised by my student organization.. well, we'll see!
Also, I didn't get to write a post about the BSFA so I'll do a quick update here. I wanted to read all the novels and the short works nominated, but I didn't get to everything in the end: I only read the novels and half of the short works.
Embers of War won the Best Novel category and Time Was won the Short Work category! I'm happy with the winners, the novel shortlist was amazing so I would have been happy with any of them really. Time Was was also a good one though not as good as Nina Allan's The Gift of Angels: an introduction in my opinion. I understand why it won, I won't complain too much but still, it's a bit unfair to compare novellas to short stories or novelettes…
Anyway, congrats to all the winners!
Books Read
New Suns: Original Speculative Fiction by People of Color edited by Nisi Shawl ★★★★
Uncanny Magazine Issue 26: January/February 2019 ★★
Europe at Dawn (The Fractured Europe Sequence, #4) ★★★★
Clarkesworld Magazine, Issue 149 ★★★
Time Was by Ian McDonald ★★★ 1/2
As you can see, April was a short fiction-heavy month, I tend to read more short stories when I'm very busy. They're easy to squeeze in a busy day! 😀
Reviews Posted
Not many as you can see… I hope I'll catch up a bit this month.
Favorite Read
What a great little collection! I don't always love anthologies because they usually tend to be mixed bags but this one was very good. I really liked most of the stories and I discovered a lot fo authors I never heard of before!
DNF
It was a short fiction nominee for the BSFA and it didn't work for me at all. It's a very short novella but it took me a week to read the first 30 pages… The writing was okay but I was confused and I couldn't care less about the story. I read about 30% of it and it was enough for me.
Currently Reading & Tentative TBR
I'm currently reading the January/February issue of Interzone and I also just started String City by Graham Edwards. So far, the world is really cool but I'm not convinced by the main character. I don't know, I only read 10% of the book so my opinion will probably change.
Here are the other things I would like to read:
The Last Tsar's Dragons by Jane Yolen & Adam Stemple

Miranda in Milan by Katharine Duckett
Clarkesworld #150
Apex Magazine #117
I hope I'll be able to read more than that but we'll see! 🙂
How was your month? 😀